Hurricane Flood Relief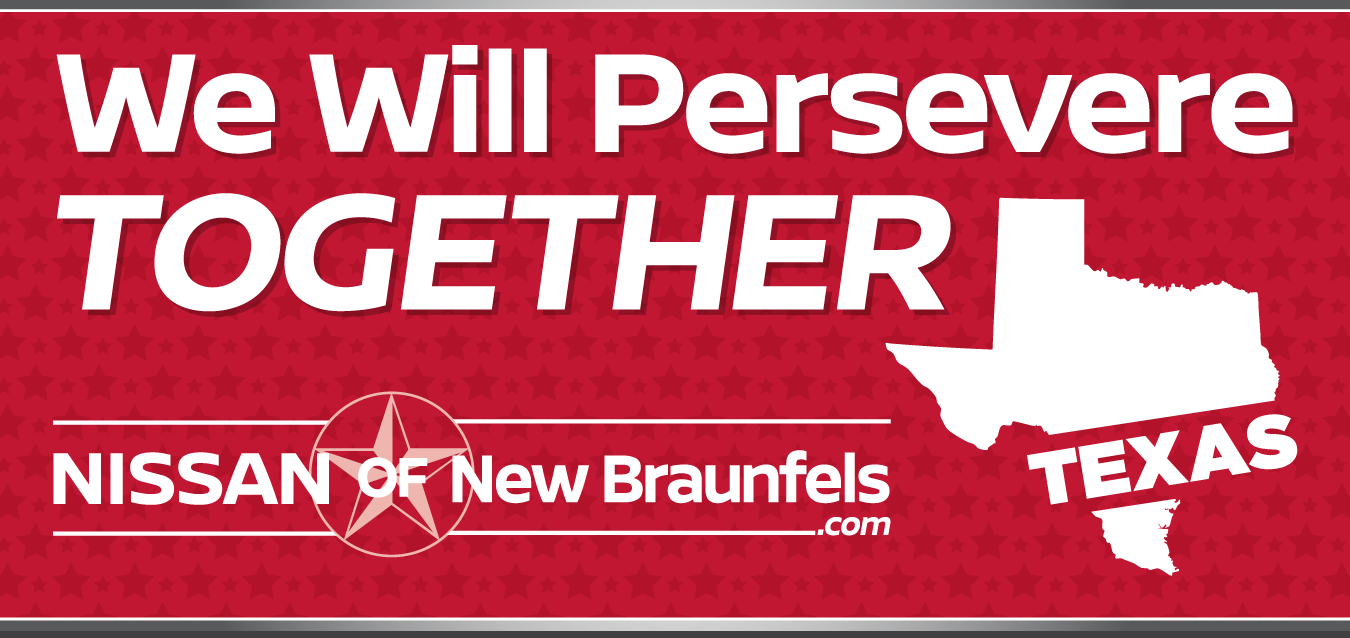 Hurricane Relief at Nissan of New Braunfels
Everyone here at Nissan of New Braunfels has watched as the devastation of hurricane Harvey has spread across the southeastern Texas region. We're joining in the community effort to assist organizations supplying direct aid to those that have been affected. If you have lost your vehicle due to hurricane Harvey, our Nissan dealership is ready to assist you in any way that we can. That includes facilitating vehicle replacement or repair claims with your insurance company. Nissan of New Braunfels can handle all the paperwork for insurance claims so you don't have to. This is a traumatic event and we want to be a helping hand in this time of crisis.
Nissan Hurricane Relief Assistance: VPP Employee Pricing
As a result of the damage caused to thousands of vehicles throughout the region, Nissan is extending its VPP Employee Pricing program to those affected by Hurricane Harvey. If your car was damaged by the hurricane, you may be eligible for special below dealer invoice discounts on new Nissan models at Nissan of New Braunfels. This discount is on top of all other applicable incentives & offers and is available on any new Nissan with the exception of GT-R and Versa S models. In order to claim your Nissan VPP Employee price, you must register online and receive a VPP claim i.d. number. Bring this information to our New Braunfels, TX Nissan dealership and you will receive a below dealer invoice discount on a new Nissan car, truck, van or SUV.
Hurricane Damaged Vehicle Services near San Antonio
If your car, truck, van or SUV has been damaged by Hurricane Harvey and is still in safe operating condition, we encourage you to bring it to our service department at Nissan of New Braunfels. We can inspect the damage and handle filing the repair paperwork with your insurance company. We are also a Nissan Rental Car dealer and can provide you with temporary transportation while your vehicle is being repaired. Just schedule service online or call Nissan of New Braunfel's service department at 210-405-2048. We can answer any and all questions you may have about repair options and help guide you through this process.
Hurricane Assistance Program in New Braunfels, TX
If you are in need of total vehicle replacement, Nissan of New Braunfels is ready to assist you today. We stock the complete line of new Nissan models plus a wide variety of pre-owned vehicles. Our associates can also assist you with any insurance claims that may need to be filed on your behalf during the transaction. We're willing to assist in any way possible to help hurricane victims work through this difficult time. Nissan of New Braunfels is located at 2077 I-35 North New Braunfels, TX 78130.