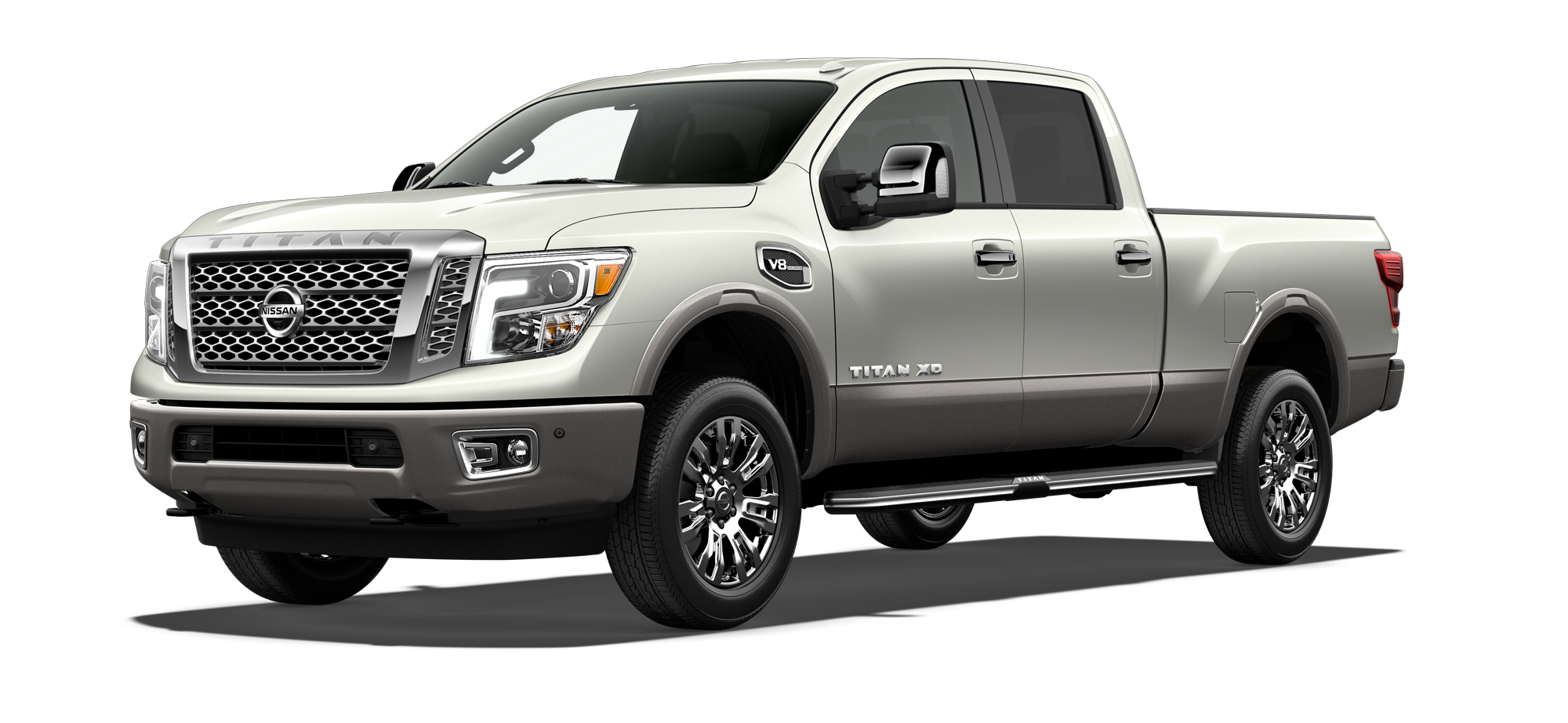 Lease a Nissan Titan XD in New Braunfels, Texas
For drivers in the greater San Antonio area, we've got great news for you! At Nissan of New Braunfels, we have a large selection of new and used automobiles – including the Nissan Titan XD. If you're seeking a truck with power, style, and countless features, the Titan XD is for you.
Want even better news? Here at our dealership, we provide leasing options. Whether leasing appeals to you because of the lower monthly payments or because you'll constantly be behind the wheel of a new ride, we're certain you'll want to learn more about the leasing process.
Browse our selection of new and pre-owned vehicles on our site today. To help you with your search, you can filter by trim, model, year, fuel type, features, body type, price, and more. We happily provide a diverse inventory because we know that drivers want different options when it comes to choosing an automobile.
Keep reading to learn more about the leasing process.
The Benefits of Leasing a New Nissan Titan XD
There are many advantages to leasing a vehicle. In fact, some of the advantages of leasing include:
Protect against market fluctuation
Guaranteed future returns
Shorter terms
Desirable payment
Options on equity & ownership
Drivers usually go the leasing route because they like the fact that they don't technically own the vehicle. This means that when it comes time for your lease to end, you don't have to worry about selling the vehicle – you just turn it back in to us. Once that's done, you can choose to lease another, newer ride. Part of the appeal is that after every two to four years, you can be surrounded by the most up-to-date technology, comfort, and safety features. Since lease terms usually last 24 to 48 months, you'll get accustomed to driving a new vehicle every few years.
Another great benefit of leasing is the lower monthly payments. Having a lower monthly payment means that you can afford the ride you thought wasn't in your price range.
Discover Nissan of New Braunfels' Titan XD Lease Specials Today!
In addition to the previously mentioned benefits of leasing, Nissan of New Braunfels also provides a variety of ways for you to save. We even have leasing specials! Contact one of our friendly associates today to learn about all the ways you can save big.
We are conveniently located at 2077 I-35 North, New Braunfels, TX 78130 which means residents of Selma, Wimberley, and Luling are only a short drive away. Once you arrive, our helpful team members will gladly assist you in any way we can. We'll fill you in on our deals and let you take a test drive. Get behind the wheel of a Nissan Titan XD today!