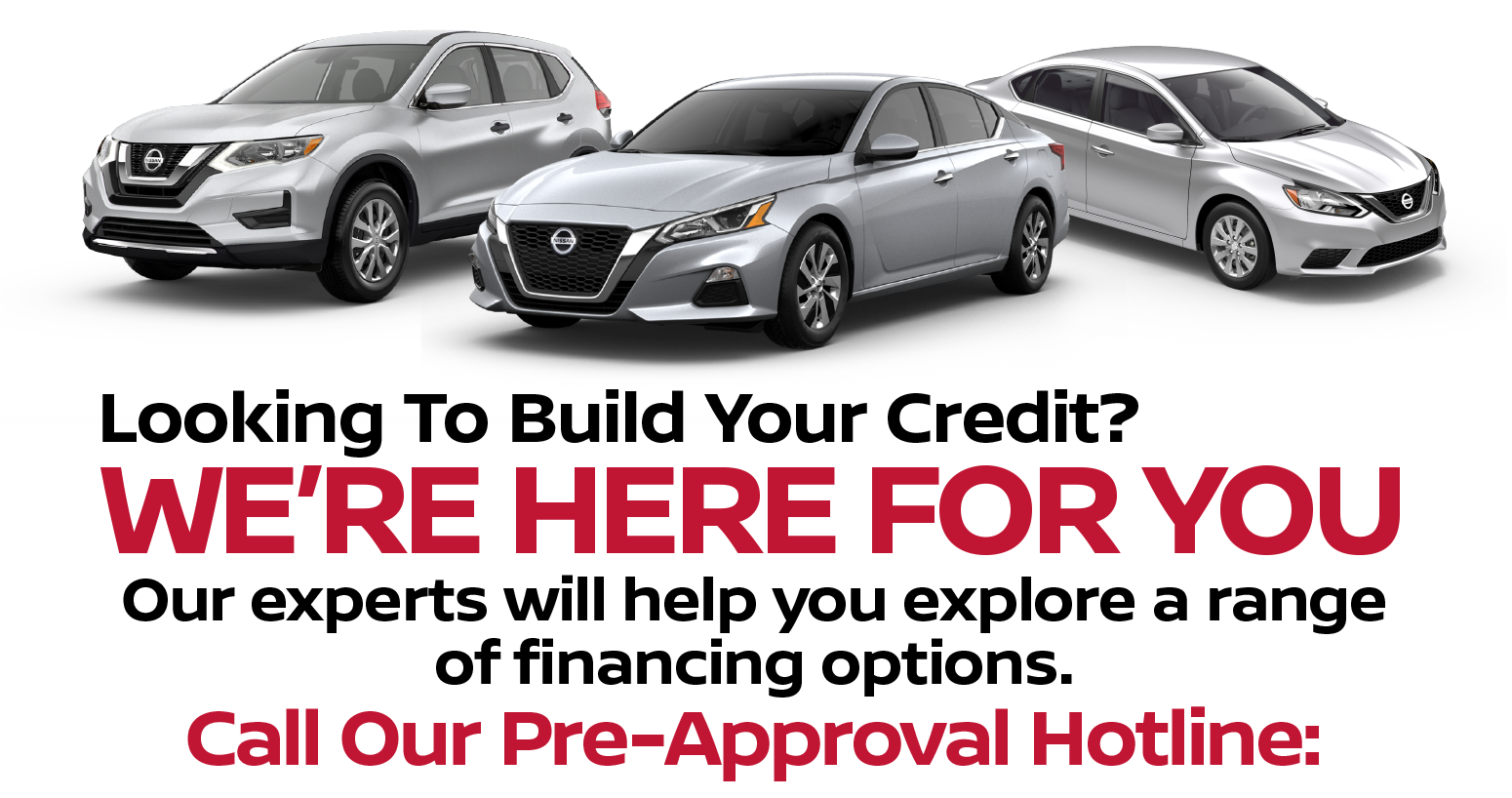 Bad or No Credit Auto Financing near San Antonio, TX
We know that not everyone's credit is where it should be or where they want it to be. For those who have less than perfect credit, the financial professionals at Nissan of New Braunfels can help you explore special financing options to help you get you behind the wheel of a new or new-to-you vehicle. Don't let your credit stop you! We have a team of lenders, banks, and special interest groups that we offer loan options for those with good, bad, or no credit. One of the main benefits of finding you an affordable loan is having the ability to rebuild your credit back to where it should be. So when you are looking to buy a vehicle and have challenged credit, don't fret, just look to the experts at Nissan of New Braunfels help you get approved for a loan that will fit into your budget.
Calculating your Car Budget
When you determining your budget for a new vehicle, you will want to know all the facts so you can make a well-informed decision on what you can afford in your current financial position. You can use the tools below in helping you prepare for financing a vehicle. You will want to take a look through our new Nissan inventory or used vehicle inventory to get a grasp of what choices we have available at our dealership. When you find something that you like and you want to get more financial information about it, you can contact our team or submit a form online. If you'd feel more comfortable walking through these steps with an advisor, our friendly finance team is on standby to answer all your questions.
Financial Tools to Make Car Buying Easier
Value Your Trade Tool – this can be your best friend. If you have an old vehicle that you are not or will not be using, then we can give you a great price for it! You can use the value of your old vehicles as a down payment towards the purchase of your new vehicle, which reduces the costs and hassle of the process. We base our estimates off of market value among many other factors.
Payment Calculator – here is where you can crunch all of the numbers! Combine the price of the vehicle, the amount you want to put down as a down payment (including the trade-in value of your old vehicle), the APR rate, and term length to find your estimated monthly payment.
Financial Application – it's time to get this party started! One way that you can get started on the process is by turning in your financial application early. This allows us to have your financial information before you even set foot on our lot so that you can have a streamlined car buying/leasing experience.
Don't let your challenged credit get you down! Speak with our financial experts today and let them find the most affordable options for you. Let Nissan of New Braunfels get your loan approved today.